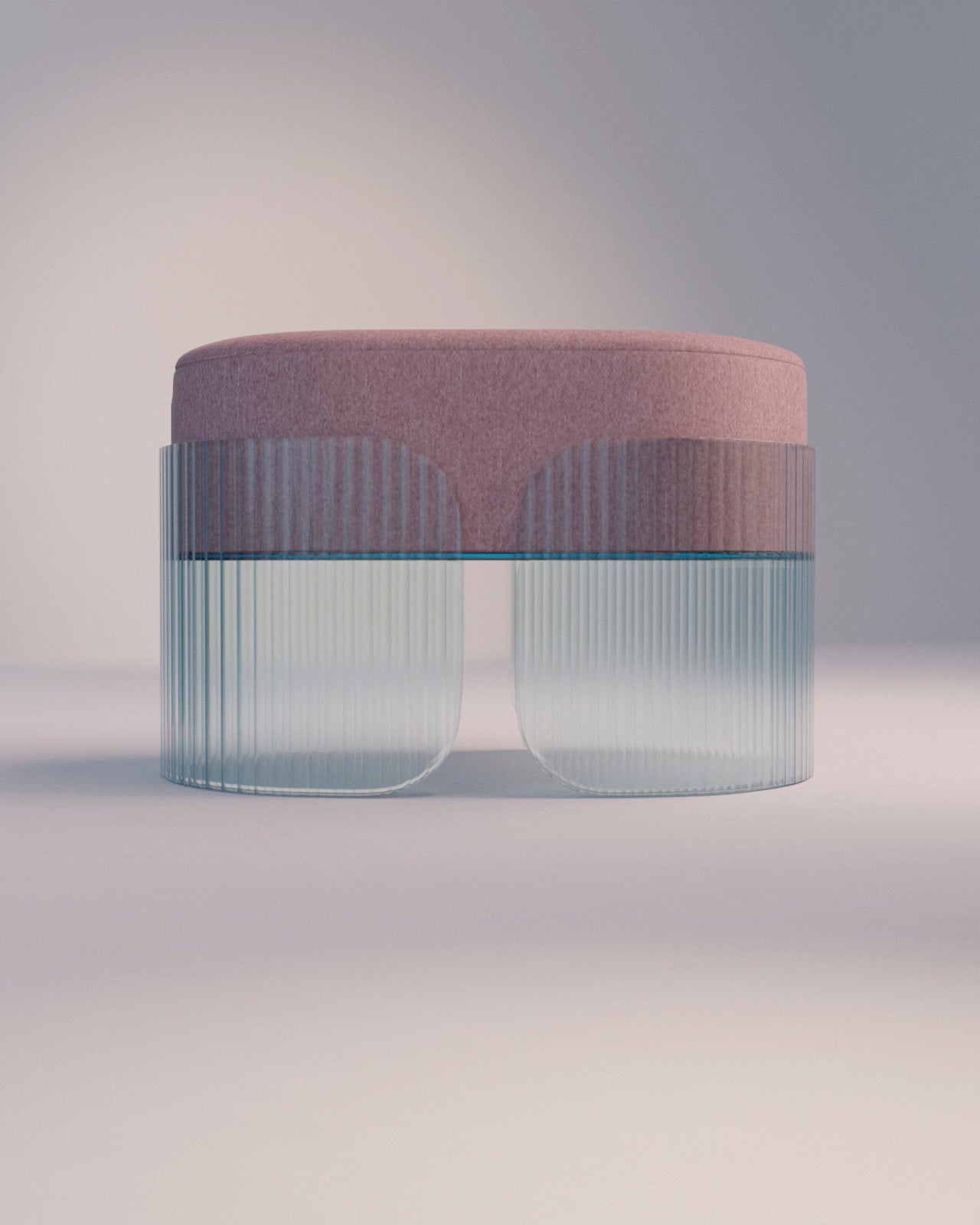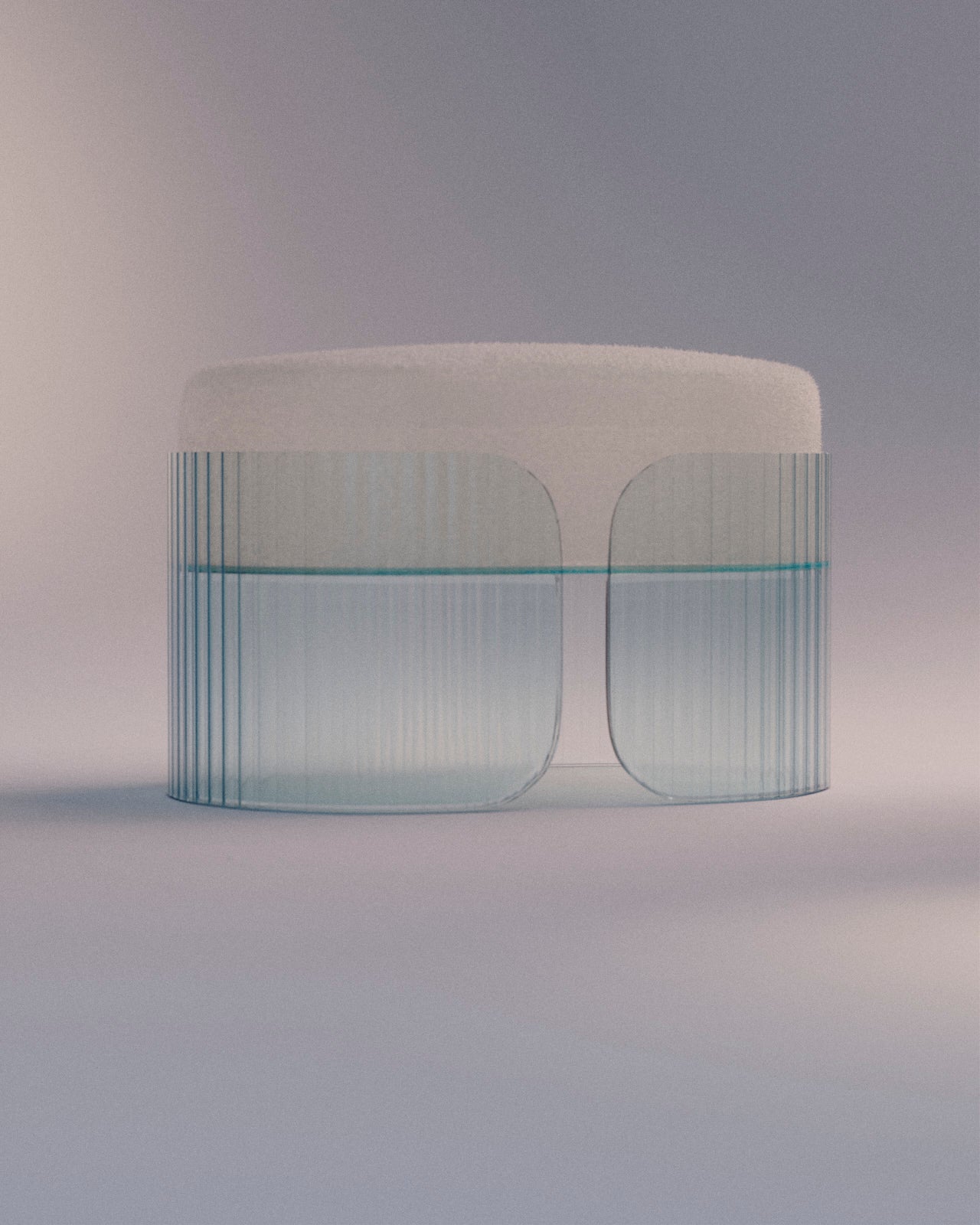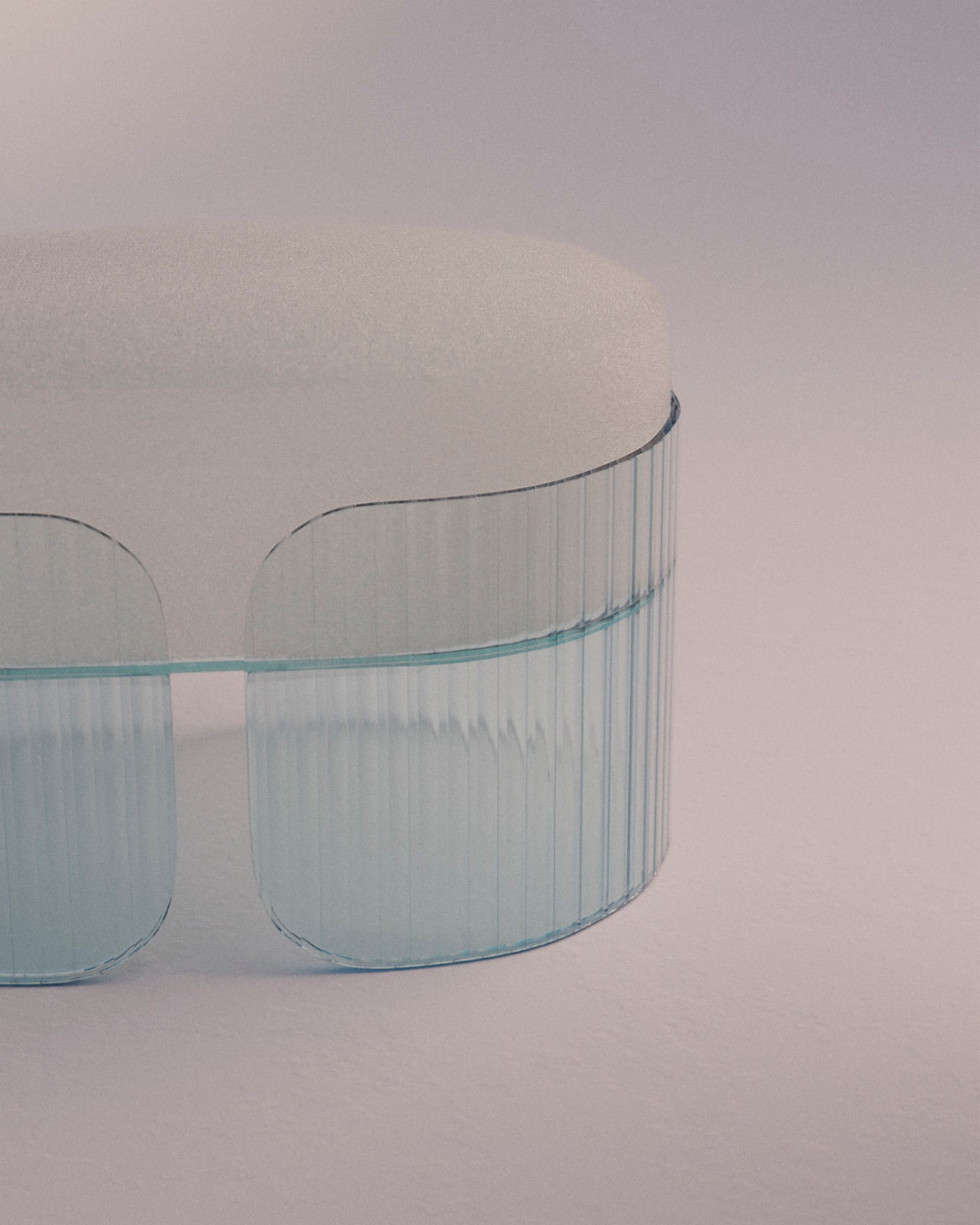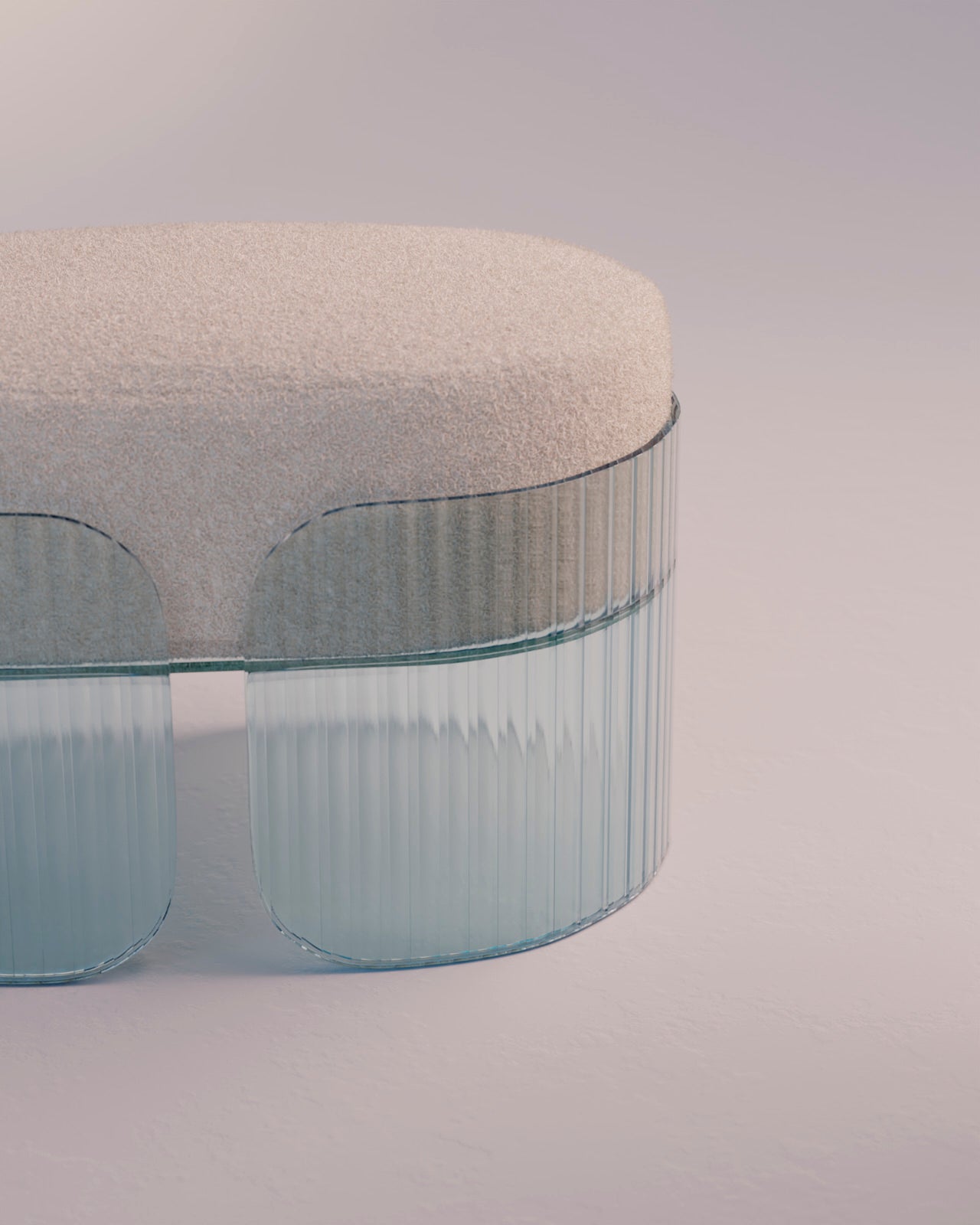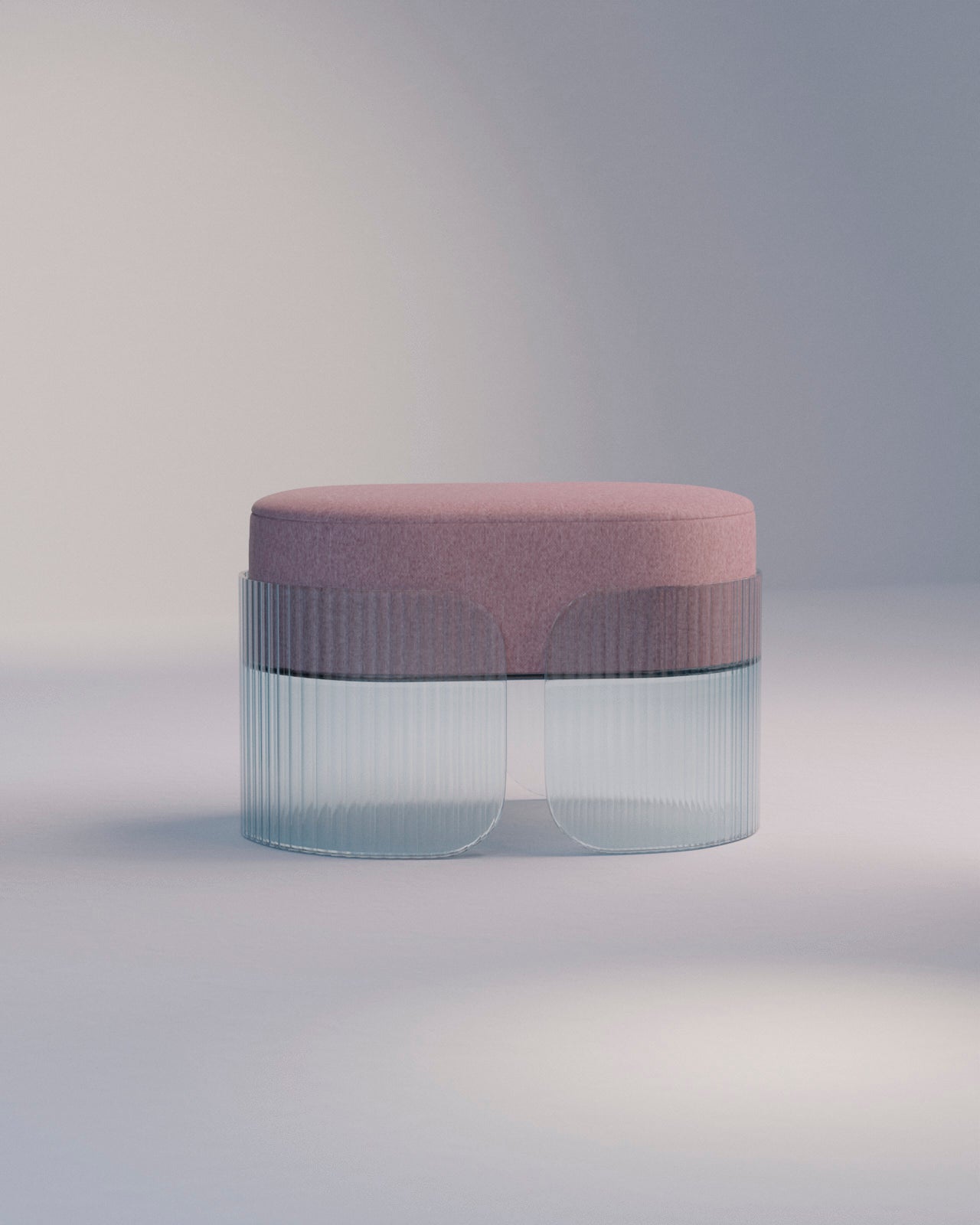 Close
SUBLIME OTTOMAN M
sublime collection
Description

This transparent and wavy curved glass seat reveals the talent and imagination pf Bina Baitel. The cushion rests delicately as if levitating on the two half-columns facing each other.
This first piece of furniture designed by Bina in the collaboration with Glass Variations is totally unprecedented. Its 100% glass structure required many months of development in the Glass Variations workshops.
SUBLIME combines technical prowess with the softness of the cushion and the poetry of light playing with the lined pattern of glass.
The SUBLIME Ottomans are destined to become design icons.

Details

Structure of two semi-columns in three-layered curved glass : a clear glass and an ondulated patterned glass « flute » laminated together and assembled with a 8 mm thick clear glass.
10 mm thick tempered glass panel to support the cushion
Cushion : High Resilience foam, 50 kg/m3, class M4
Choice of fabric. The SUBLIME Ottoman is presented in creme color with Casal Curly 72 and in pink with Kvadrat Ecriture 640

Manufactured in France, on demand
Production lead time : 12 weeks

Dimensions

72 cm large, 45 cm wide, 42 cm high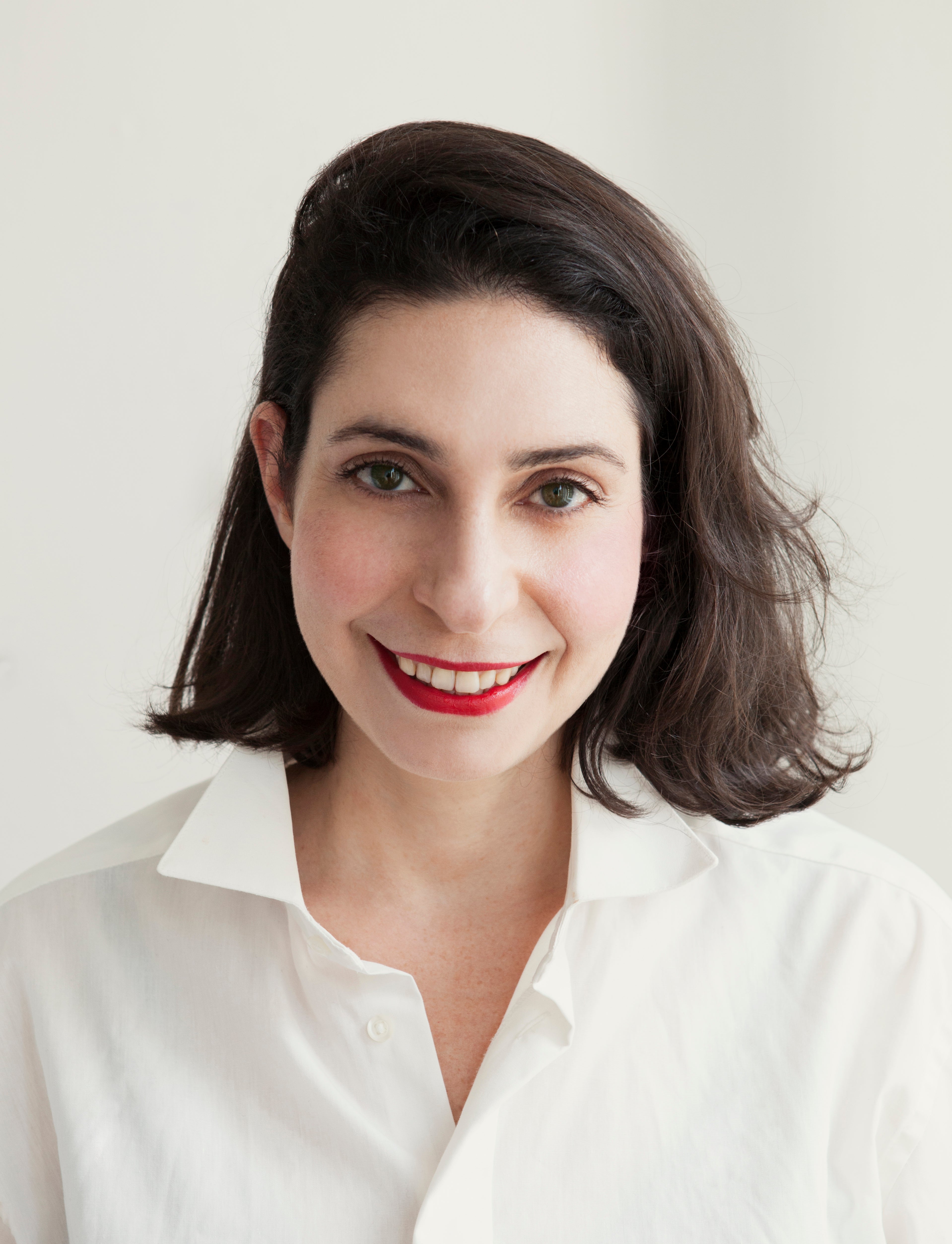 Design ...
Bina Baitel
Bina Baitel designed the HELIA Collection combining the grooved vertical patterns of the curved half-column "flute" glass with elegant satin finished or pastel coloured glass tops.
The SUBLIME ottomans, as unique pieces of furniture, offer utmost comfort on a soft cushion delicately resting on its glass support. When working quality materials,
Bina Baitel always gives special attention to one's touch in addition to pure visual aesthetics. Thus she selected the textured, patterned flute glass that everyone wants to touch and light satin finished glass for the HELIA Collection tops and a refined cloth for the SUBLIME Ottomans.
As a multiple award-winning designer, Bina Baitel presented her creations at Maisons & Objets in September 2022. With three other designers, she had a free rein to exhibit a selection of her work at the TALENTS SO FRENCH.
Choosing a selection results in a full page refresh.