Delivering a unique experience through audacious pieces of glass furniture imagined by the best designers is the challenge chosen by Glass Variations. Each collaboration gives birth to a collection of exclusive and luxurious pieces.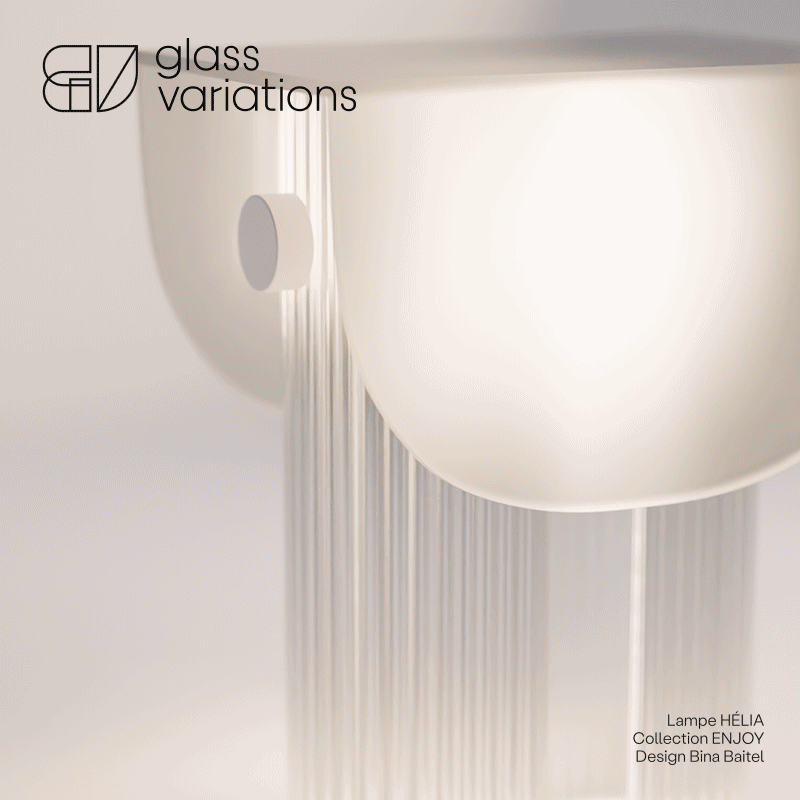 HELIA Collection
Lines and curves mingle in the HELIA collection, designed by Bina Baitel. The light plays with the undulating patterns of the columns topped with frosted or pastel glass to offer you a table lamp, a sidetable, a sellette or a console.
DISCOVER HELIA
SUBLIME Collection
Exceptional pieces designed by Bina Baitel and technical prowess, the SUBLIME ottomans combine a curved glass structure on which a creamy white or pink terry cushion seems to levitate.
DISCOVER SUBLIME
MONOLOG Collection
Designed by the design duo Exercice, this new collection is called MONOLOG because it is made of only one material, 100% glass, thanks to the miracle of UV bonding, or 100% ecological mirror.
DISCOVER MONOLOG
Glass Variations is a newcomer in glass furniture proposing exclusive and contemporary design collections, manufactured in France and conceived through collaboration with talented designers. Our latest collections, SUBLIME; HELIA and MONOLOG demonstrate the exceptional capabilities of glass that creates an impression of purity and ethereal lightness.
Glass is a raw material with exceptional capacities that gives an impression of purity and finesse with blurred and evasive limits. "